INDIVIDUAL STROKE PLAY – modified callaway scoring system
All male players 18 years old and above must play from the

WHITE

tees.

All female players must play from the RED tees. 

All seniors (65 years old and over) and juniors (below 18 years old) must play from the

GREEN

tees.

SENIORS/JUNIORS WITH HANDICAP 18 AND BELOW MUST PLAY FROM THE WHITE TEES.
 

Players must hit from their respective designated tee-box.

 

A player's net score will be determined after the game by deducting the worst individual holes with corresponding handicap adjustments (see table below).

 

Maximum score per hole is

DOUBLE PAR

.

 

Upon completion of the game, four holes will be selected by drawing at random. The four holes will consist of two holes in the front nine and two holes in the back nine. These 4 holes will be taken out from the worst-hole count. Any score on these selected holes will not be counted.

 

The table below shows the number of "worst holes" allowed by the player's gross score and the adjustment to be made based on the gross score. As example, if a player's gross score is 100, the player's 3 worst holes are deducted. Let's say a worst score of 7, 10, and 10 for a total deduction of 27. In addition, the player's adjustment to the deduction is a +2 for a total of 29. Then, the player's net score would be 100 – 29 =

71

.

 

Ties are awarded to the lowest handicap.

Maximum handicap is 50

.

 

In deducting worst holes with ½ of gross score, the lowest score of all the worst holes will be used to get the half.
GROSS SCORES
HANDICAP

70

71

72

Scratch

73

74

75

½ worst hole

76

77

78

79

80

1 worst hole

81

82

83

84

85

1 ½ worst holes

86

87

88

89

90

2 worst holes

91

92

93

94

95

2 ½ worst holes

96

97

98

99

100

3 worst holes

101

102

103

104

105

3 ½ worst holes

106

107

108

109

110

4 worst holes

111

112

113

114

115

4 ½ worst holes

116

117

118

119

120

5 worst holes

121

122

123

124

125

5 ½ worst holes

126

127

128

129

130

6 worst holes

-2

-1

0

+1

+2

ADJUSTMENTS
SCROLL DOWN FOR PRINTER FRIENDLY RULES & REGULATIONS

Emerald lake Golf club
Matthews, NC 
April 22, 2023 / 9:30 am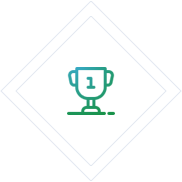 First Place Team
First lowest four net scores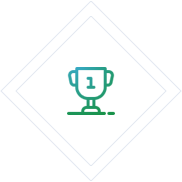 Second Place TEam
Second lowest four net scores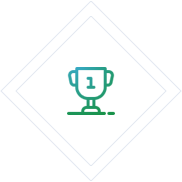 Third Place Team
Third lowest four net scores
Fill-out score card with the appropriate number of strokes per hole. (Example: If you make 4 strokes in a hole, then mark "4" in your score card).

Official score card must be submitted to score officials IMMEDIATELY.  MUST BE SIGNED BY SCORER and ATTESTED BY ONE OF THE PLAYERS IN EACH FLIGHT.  Score card not completely

TOTALLED and SIGNED shall be disqualified from the tournament

.
Each player can purchase mulligans. Each mulligan cost

 

$5.00

.

Each mulligan can be used in any shot, except in longest drive and closest to the pin holes.

Each mulligan can

 

also

 

be used in any putt.
The Longest Drive is on Hole #6, #8, #12 and Hole #17
The ball must be in the fairway (not first cut).
THE CLOSEST TO THE PIN IS ON HOLE #3, #7, #13 AND HOLE #16
The ball must be on the green.
Four (4) First Place Team

Four (4) Second Place Team

Four (4) Third Place Team

Four

 (

4

) Closest to the Pin

Four (

4

) Longest Drives
Local Resident's Yards – If your ball ends up in a resident's yard, which is not out of bounds, you MUST take one club length FREE RELIEF back onto the golf course from the point of entry. 
It is the responsibility of each player to observe extreme caution and safety at all times during the play. Any player horse playing or doing any other unsafe act that endanger or may cause any damage or injury to the player, other players and the facility will be disqualified from the tournament.
Each player shall release, absolve and hold harmless the Emerald Lake Golf Club, committees, volunteers and sponsors from any and all injury, loss, or other damages caused for any reason whatsoever to the players, guest, and relatives; before, during and after the tournament.
Each player shall further assume all risk, and hazards, incidental to the conduct of the activities, including transportation to and from the event.