On behalf of my mom Mercedes, brother John, husband Tom, daughter Oona, sons Johan and Ronan, and the Hugo family in Manila, I thank you all for your generous support of the annual Eric C. Hugo Memorial Golf Tournament.  Before Dad died, he was involved in raising money for his high school alma mater De la Salle Lipa in Bantagas, Philippines with his fellow classmates living in the US.  After he passed away in 2010, his closest friends in Charlotte played a round of golf in his honor, each using one of his golf clubs.  Shortly thereafter, the idea of the tournament came to fruition, combining Dad's favorite pastime with a cause dear to his heart.
Mom, John, and I were fortunate enough to visit De La Salle Lipa in January 2011.  We were able to speak during one of the classes in which the scholars of the endowment fund were enrolled.  These students did not have an opportunity to complete their educations within the traditional time frame and resumed their studies in addition to their other daily responsibilities.  It was a wonderful experience to visit the students in pursuit of a better life and the school that Dad attended during his formative years.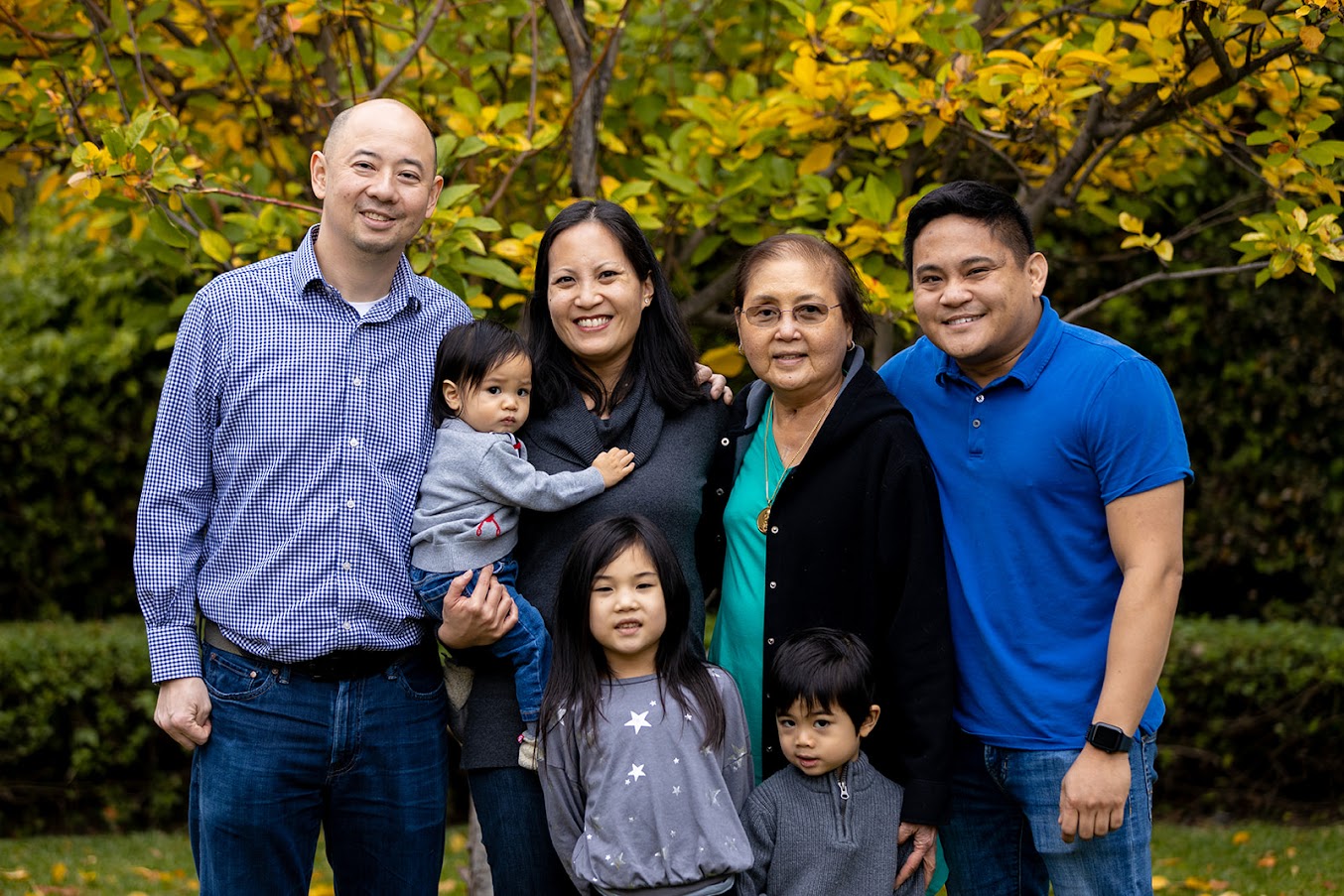 During that same time, Dad's immediate family in Manila held a memorial service for those who were unable to attend his funeral back in July.  This is the passage from the Book of Wisdom (3:1-5) that I read at the service.
"But the souls of the just are in the hand of God, And no torment shall touch them. They seemed, in the view of the foolish, to be dead; And their passing away was thought an affliction And their going forth from us, utter destruction. But they are in peace. For if before men, indeed they be punished, Yet is their hope full of immortality; Chastised a little, they shall be greatly blessed, Because God tried them And found them worthy of himself."
What started as an intimate remembrance and celebration of Dad's life and friendship has blossomed over the years to have a direct and positive effect on the lives of several young students back home.  Thank you for your continued support as golfers, sponsors, tournament organizers, and for your prayers.  You are all friends of Dad, and his legacy lives on.
– Dr. Erica Hugo Lin