sponsorship Opportunities

Sponsor a hole for a minimum suggested donation of $100. Funds raised through hole sponsorships will be added to scholarship donation.  Your generosity is encouraged and appreciated.  2023 Sponsors will be featured in the website as well as mentioned during the day of the tournament.  
Deadline to sponsor a hole must be on or before April 9, 2023 to give us time to signage.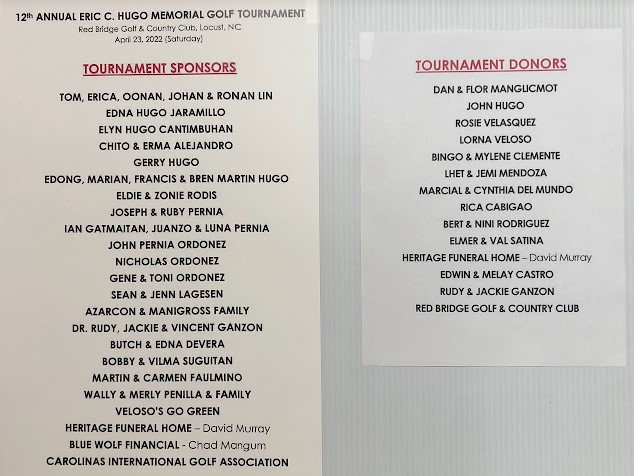 The Eric C. Hugo Golf Tournament counts on trusted sponsors to ensure the success of the big event. If you would like to become a sponsor, please fill out the form below and an event coordinator will contact you with the multiple opportunities we offer.
Sponsor a hole, donate prizes and packages, we would like to talk to you about making this tournament fun and increasing the proceeds that can be donated to the kids at De La Salle, Lipa High School in the Philippines. Any opportunity or ideas are welcome – no matter how big or small.